How Buyers Are Winning in Multiple Offers
In a competitive real estate landscape, homebuyers are frequently confronted with the daunting challenge of securing a house in the face of multiple offers. Successfully making an offer on a home that is or is expected to be subject to intense competition requires meticulous preparation and strategic thinking. This is especially true for first-time homebuyers who are eagerly embarking on their homeownership journey. Often nearing the end of a lease agreement, these buyers are motivated to time their purchase meticulously to seamlessly transition from renting to owning, avoiding the burden of additional rent payments after closing. The risk of their lease expiring before the closing date and leaving them without a place to call home becomes a critical consideration.
Move-up buyers, too, encounter their own unique set of challenges. While selling their current home may be relatively swift and uncomplicated, they are eager to find their next home that perfectly aligns with their vision. Ensuring that they move into a new home that fulfills their desires and requirements becomes a crucial factor in their decision-making process.
As the seller's market continues to prevail, homebuyers of all experience levels have had to adapt and employ a combination of both traditional and innovative strategies to secure their desired properties. In this highly competitive environment, buyers who have recently experience losing in one or more time in multiple offers are finding creative ways to stand out and win against other buyers.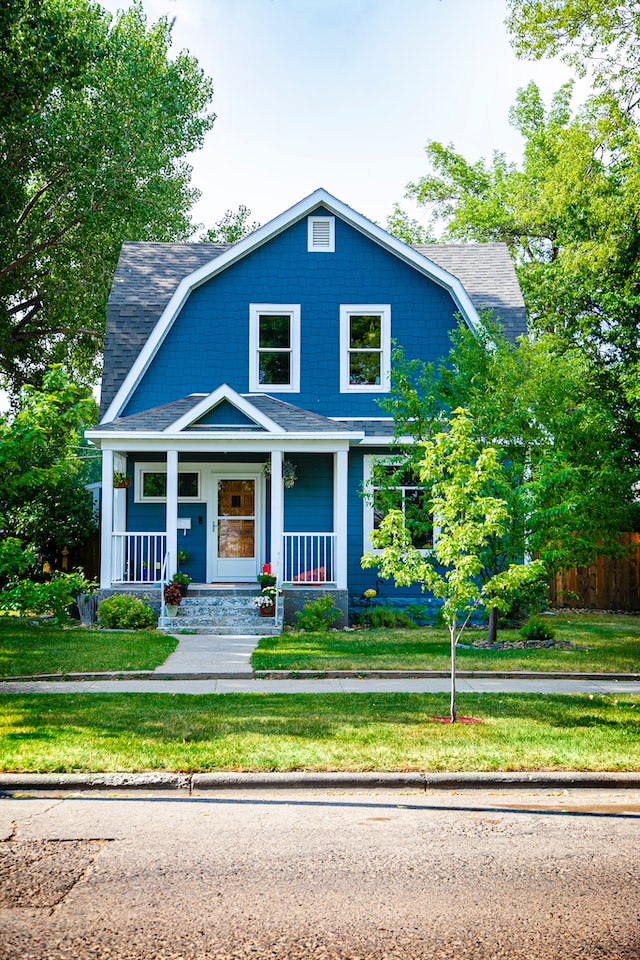 Photo by Ian MacDonald on Unsplash
Strategies for Success in a Multiple Offer Situation
Be prepared and act swiftly
To position yourself as a competitive buyer, it's essential to be prepared in advance. Obtain a pre-approval letter from a reputable lender, understand your budget, and gather the necessary documentation. Work closely with a knowledgeable real estate agent who can keep you informed about new listings and act as a trusted advisor throughout the process. When you find a property of interest, act swiftly. Delays can cost you the opportunity to submit a strong offer.
Craft a compelling offer
Your offer should not only include an attractive price but also stand out among competing offers. Consider the following elements:
Offer a strong price
Research recent sales in the area and work with your real estate agent to determine a competitive and appealing offer price. In a multiple offer scenario, it's often necessary to offer slightly or well above the asking price to get noticed by the seller. A buyer's cash reserves and pre-approval amount for a loan will determine a maximum offer price.

Minimize contingencies and the Role of Inspections
Contingencies can significantly impact the strength of your offer in a competitive situation. One crucial contingency to consider minimizing or eliminating, especially in a multiple offer scenario, is the inspection contingency. However, it is vital to carefully evaluate the risks involved and seek guidance from your real estate agent before waiving any contingencies.
When a home seller accepts an offer that is subject to inspection, they open themselves up to potential repair requests or price negotiations. Buyers may request repairs or ask for a reduction in price based on the inspection findings. Consequently, sellers may prefer an offer with a lower price and no inspection contingency to avoid difficulty after the inspection.
To accommodate buyers who are hesitant to make an offer with no inspection period, some home inspectors offer the option of a shortened inspection to be conducted at a second showing. This allows buyers to feel more comfortable making an offer without the inspection contingency. This can be a viable solution, particularly for properties with relatively recent construction or good overall condition.
When a buyer has the opportunity to have a home inspection before writing the offer, they can write an offer with no inspection and potentially win against another buyer with a higher price.
If you're not ready to pay for an inspection before you know if you've won, consider modifying the inspection contingency to show that you will assume responsibility for needed repairs noted by the inspector up to a certain dollar amount.
When a property listed for sale moves directly to "pending" status with no contingencies, it brings a higher level of certainty for both the buyer and the seller. This certainty enables the transaction to proceed more smoothly and expedite the path to closing.
Carefully evaluate the inspection options available and consider the age and condition of the house to determine the best approach for your situation. By minimizing contingencies and strategically addressing inspections, a buyer can offer certainty to a seller who likely has definite plans for their next home.
Flexible closing terms
If you're able, be flexible with the closing date to accommodate the seller's needs. This can be particularly appealing if the seller has already purchased another property or needs to relocate quickly. Work closely with your agent to understand the seller's preferences and tailor your offer accordingly.
Earnest money deposit
Increase your earnest money deposit to demonstrate your seriousness and financial capacity. A higher deposit can signal your commitment and provide the seller with more confidence in your ability to perform and close on time.
Address appraisal concerns
Appraisal issues can arise when the appraised value does not meet the agreed-upon purchase price. To alleviate these concerns, some buyers offer an appraisal gap guarantee.
Sellers and listing agents know that the highest financed offer on their home in a multiple offer situation can often be higher than the appraised value. The appraisal will often arrive weeks after offer acceptance. A seller wants certainty that the sale price will not be renegotiated and lowered in the final days or weeks before closing. Offer to pay a certain amount above the appraised value, known as an appraisal gap guarantee. This ensures that you will cover the difference between the appraised value and the purchase price, increasing the seller's confidence in your ability to proceed with the transaction. If you have access to sufficient cash reserves, you can offer to bridge the appraisal gap using your own funds. This approach reassures the seller that you can fulfill your financial obligations even if the appraised value falls short.
Winning a home against multiple offers requires a combination of preparation, strategy, and flexibility. By acting swiftly, crafting a compelling offer, addressing appraisal concerns, and building rapport with the seller, you can increase your chances of success. Remember to work closely with a skilled real estate agent who can guide you through the process and tailor these strategies to your specific situation. With determination and a well-executed plan, you'll be well-positioned to secure your dream home even in a competitive market. Stay focused, stay informed, and remain resilient throughout the process, and you'll be celebrating your successful home purchase in no time.