Have a Perfect Home-Selling Process in Place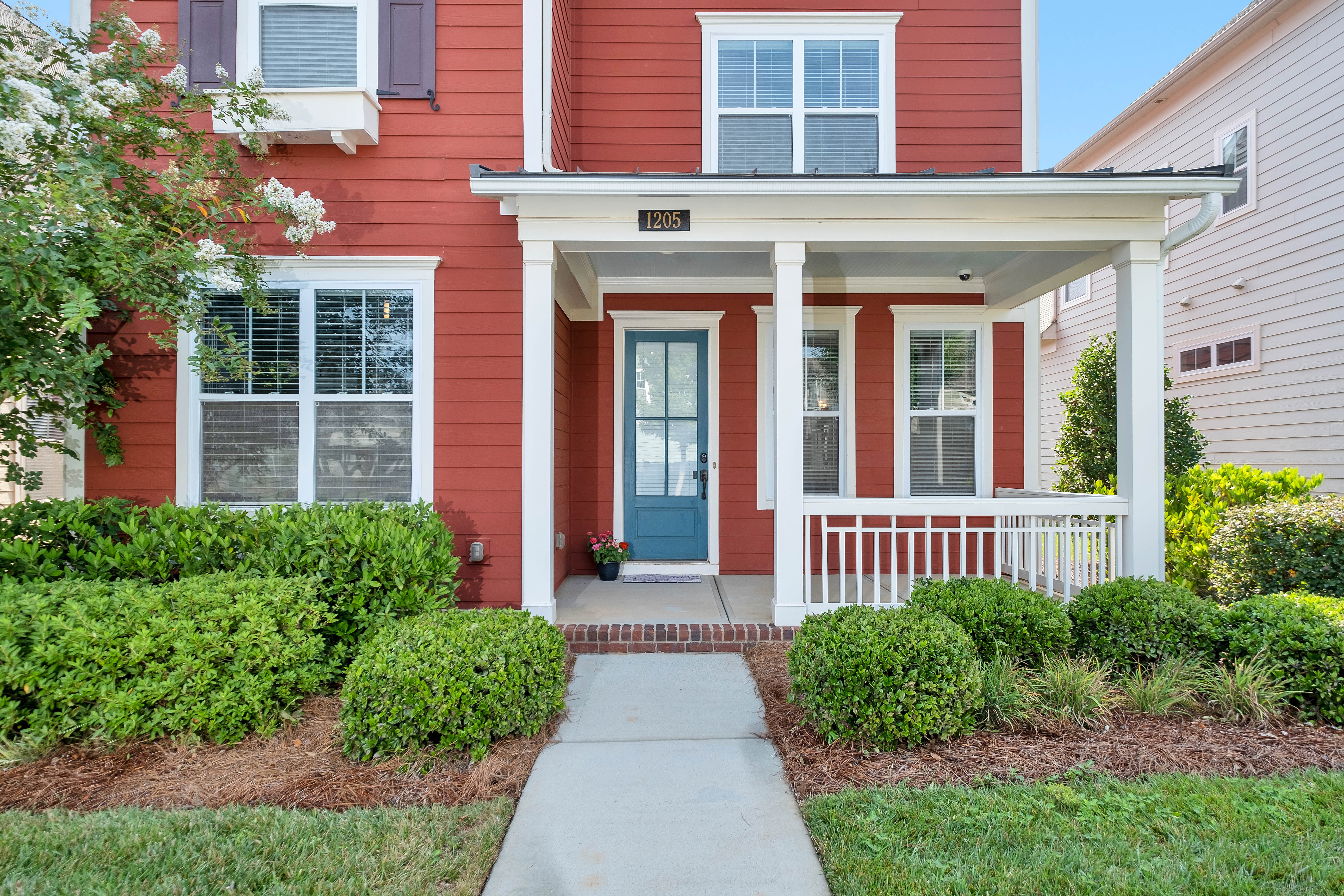 Photo by Zac Gudakov on Unsplash
Get the best possible outcome when selling your home by focusing on the right details of the process.
Understand the Real Estate Market Near You
Well ahead of listing your home for sale on the market, before you begin to promote your home for sale, it's important that you understand the market trends in your area. This will help determine what type of price range is realistic for your property and how quickly homes in similar neighborhoods are selling.
Start with a comprehensive evaluation of your home's current market value.
We'll start with data-driven information about your home and area. REALTORS have access to big data information that can be extremely reliable at the early stages of determining your home's value. After meeting with you at your home, we are able to more precisely determine your home's market value. Vexillum Realty is a real estate brokerage in the Twin Cities Area of Minnesota. If you're in the area, we'll be happy to provide you with the information that you need.
See your cash offer value.
Gone are the days when time spent talking to an investor would only result looking at a discouraging offer. In today's world of well-funded iBuyers, it takes very little time and effort for you as a home-seller to receive one or more cash offers. Some home-sellers can and will afford to pay a premium to sell quickly and privately, avoiding several days of showings. Others just like to know the difference.
Sellers' Home Review
After you know your home's value range based on the big data that is available, schedule a room by room review of your home with a real estate agent. If you're serious about selling for the most amount possible, and your home is old enough to justify it, you may also consider scheduling a home inspection. Focus your attention on making the most important upgrades and repairs before offering your home for sale. Knowing what can be improved in your home prior to going on the market will also prepare you for the possible negotiations with your buyer after the home inspection. When the time comes, you won't be surprised by any potential appraisal work order issues. While a buyer might be satisfied with the home after their inspection, an appraiser might require some safety issues to be addressed before closing.
A sellers' home review will also focus on improving how your home shows. After everything is sufficiently updated to suit the value and quality of the home, think about furniture placement. Chances are that some of your favorite pieces of furniture and belongings should be in storage while your home is on the market.
Imagine what a buyer sees and thinks as they walk through your home. What will they see to make them more certain about wanting to own your home, and what will make them lose interest?
"101 Quick & Easy Tips to Make Your House Show Like a Model Home" offers further guidance with these chapters:
It All Starts with Creating Curb Appeal.

The Entryway Sets the Stage.

Tips for Every Room in the House.

Making the Most of Your Kitchen and Dining Room.

Can the Buyers See Themselves Living in the Living Room?

Make the Bathroom Sparkle.

Look at These Big, Beautiful Bedrooms!

Create a Clutter-Free and Functional Home Office.

Making the Most of the Basement/Laundry Spaces.
How Much Time and Money Should you Spend to prepare

Depends on the value of Your Home.

The return on investment for a major renovation or landscaping project won't make sense for a home in the lower price range of your market. If your home is in the higher price range in your market, the consequences of selling "as-is" will be a discounted sale price and/or longer time on the market. Buyers in all price ranges are drawn to the advantages of having certain items be new, starting with appliances and flooring. Reviewing your home with an agent will reveal what makes sense to update. Factors to consider include your home's price range, size and location.

Even in a market where multiple offers can often drive a home's sale price beyond its appraised value, be ready to get the most amount of money possible. You may not remember the time and money invested into preparing your home for sale, but you'll likely remember the sale price for many years.
Create an Amazing Online Presence
The importance of having a perfect online presence should be at the top of your mind as a home-seller. While your agent will handle the marketing process and the copy writing, you as the seller can help to ensure that you get the most amount of money in the least amount of time when you prepare your home for the photo shoot and understand its impact on getting the best possible result.
Photography and video quality is extremely important. Buyers and their agents will first see your house online. Be certain to make the best possible first impression of your home when the photographer arrives. Use a high-end real estate photography company for your photo shoot. Video, aerial shots and floorplans are excellent assets for your agent to use when marketing and promoting your listing. Top quality photos along with well-written ad copy will go a long way as your listing is syndicated and promoted across the internet and in print.
The next topics for your consideration will include showings, offers, negotiations, inspection and appraisal.
Consider how well prepared to be when it becomes the best time for you to take advantage of a strong sellers' market.
Selling your home requires careful planning and execution. With these tips, you can sell your home like a pro. Remember to research the local market trends, price your home competitively, prepare your home for showings, create an online presence, be open to negotiations, hire a professional real estate agent and make the sale!