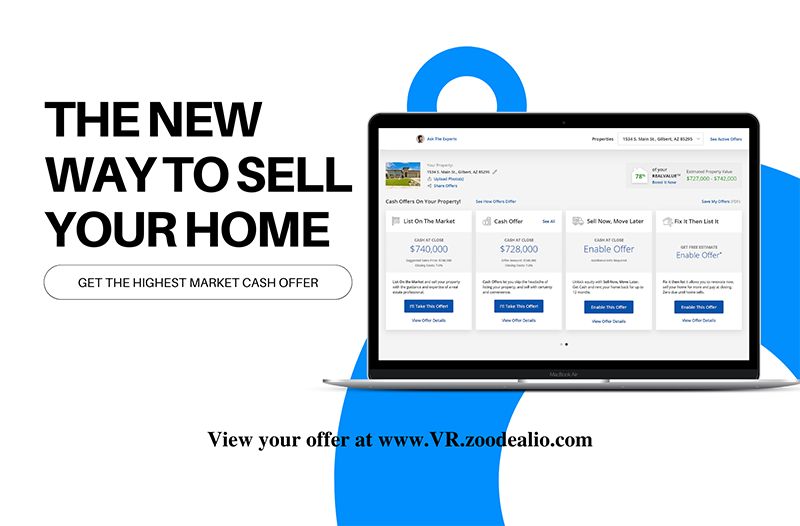 Start the process with a cash offer.
Access a technology platform that provides certainty, convenience and ensures the most return on your home that you have been investing in for years. For some homeowners considering making a move, a cash offer from an iBuyer is the best option. For those who will list their home for sale on the market, first seeing a cash offer is helpful when making plans to sell.
You will have a seller baseboard that gives you multiple home selling options with the highest cash offer, options to buy before you sell, sell and lease back your home, all in direct comparison of what you can sell your house for in today's market.
Should you decide to accept a cash offer or sell on the open market, I provide updates that are always accessible to you.
Through the platform, each offer is clearly displayed for you, with the cost and terms, so you can accept or counter the offer in seconds.
Getting started is easy, access your multi-offer dashboard right away and within afew days, you will have the highest cash offer and other home selling options.